read that
Auto China 2020: Chery's Booth Attracts Flocks of Visitors
Publish Date: September 29th, 2020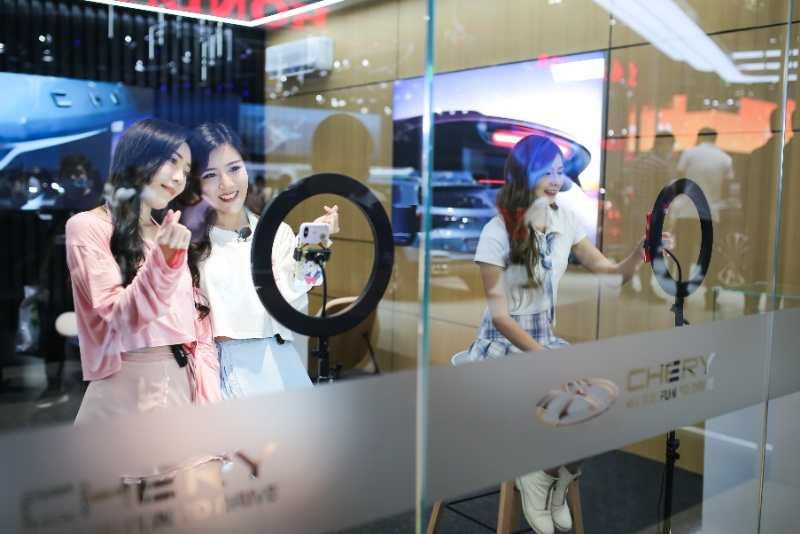 The 16th Beijing International Automotive Exhibition (Auto China 2020) kicked off on September 26. Chery showed up with a strong lineup of key Tiggo and Arrizo models at its press conference on September 27, attracting flocks of visitors. Behind the huge popularity are Chery's sustained efforts in product design, technology updating and brand upgrading in recent years.
Fully upgraded products
Based on its more than 20 years of technology and market experience, Chery has tailored products to consumer needs, explored consumers' preferences and appeals, and upgraded products in exterior design, interior details and tech configurations, to deliver fine models favored by consumers.
Tiggo 8 Plus is a new premium model launched by Chery after new Tiggo 7, new Tiggo 8, Arrizo 5 Sport and new Tiggo 5X. Featuring Chery's new technologies, the model offered a new valuable experience of Chinese vehicles in terms of comfort, intelligence and power.

As a new flagship model up to world standards, Tiggo 8 Plus integrates Chery's cutting-edge technologies, comes with a 1.6TGDI+7DCT power portfolio, and features high-end equipment such as a standard set of LED lights, exclusive luxury leather seats, a customized Sony sound system and a 24.6-inch two-piece display. It was designed as a new-generation luxury land flying vehicle.
Technology updating: AI empowers intelligent experience
With the development of AI and other new technologies in recent years, China has become the fastest-growing market in terms of intelligent connection technology application, and vehicles have been changing from single products into the "fourth dimension". How to meet the needs of young consumers growing with the Internet? Chery gave its answer-Lion 4.0 i-Connect System at Auto China 2020.
The Lion i-Connect System on Tiggo 8 Plus features an intelligent assistant-"Xiaoqi". Based on enhanced natural voice interaction, "Xiaoqi" can communicate with the owner and supports functions such as expression interaction, active care and growth evolution. To meet consumers' upgraded needs, the new model comes with rich intelligent configurations such as ultra-tech HMI 4.0 interactive interface, face recognition control, intelligent welcome memory, private KTV and i-Connect mobile control and service, which greatly enhance driving fun and use convenience.


Upgraded brand empowers mobility
Chinese auto brands have entered an era of full competition focused on technologies. Chery released its new brand communication theme-"Technology Chery, Quality Life" at Auto China 2020, in the hope of empowering consumers' mobility with technologies.
Yin Tongyao, Party Secretary and Chairman of Chery Automobile Co., Ltd.
Over the 23 years, Chery has earned trust from 8.6 million customers worldwide. In the future, Chery will continue to develop cutting-edge technologies, accelerate brand upgrading with the concept of "Technology Chery, Quality Life", keep creating value for customers from the dimensions of product, technology and lifestyle, and get closer to customers via its own IP platforms such as Chery Family Party, "Hi Chery" Global Fan Festival and Chery Know-how, to offer experiences beyond consumers' expectations.
The huge popularity of Chery at the exhibition shows its profound accumulation. It is believed that Chery will gain favor from more consumers by its more advanced technologies, products and brands.
Remark: All the products information in this article is in accordance with its China market version, which may be different in overseas market. For details, please refer to the actual vehicle in local Chery show room.